Gardening Services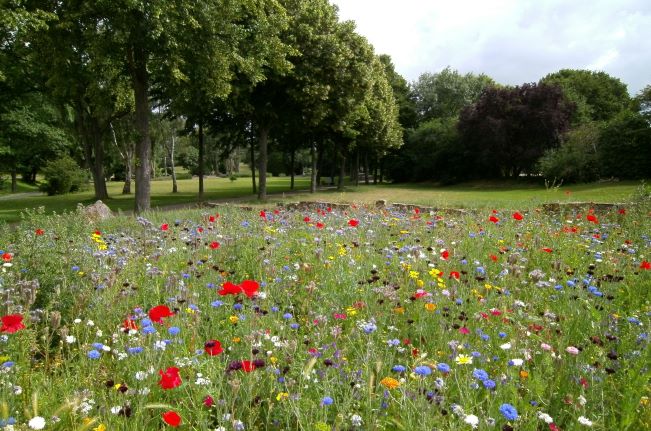 Weed and Fertilization Control
In order to bring the best out of your landscapes, fertilization and weed control are essential services that we provide with the help of our trained specialists. We have encountered all kinds of pests that could ruin your whole setup and recorded all this information in our unique database. Furthermore, we are linked to local fertilizer providers who have offered us special rates for years of loyalty to them, which allows us to pass down the discount to the consumers of our products. Our background knowledge in the field of horticulture has led to effective methods that we utilize in all kinds of scenarios so that our customers will never be disappointed by the results produced.
Preserving longevity
As an owner of landscapes, it is a widely known fact that weeds are highly likely to grow in your fields, whether you like it or not. They have the potential to rob your precious greenery of many resources as they start to manifest all over your properties. These invasive plants are a large reason for the downfall of many green spaces. Not only do they grow at an exponential rate, they are also hardly detectable until it is usually too late, and the lawn spaces have already been overtaken by them. Hence, we provide necessary solutions to remove and prevent them from having the chance to ruin your beautiful landscapes.
Breeding ground for pests
Weed control is important as it not only deprives your plants of essential nutrients, but they are also the perfect place for pests to live and hide in. These pesky plants are also able to reproduce themselves at an alarming rate if it is not treated with long-term solutions that we have been utilizing for the past decade. After utilizing our programs, you no longer have to do your own research which takes a lot of time and effort. The worst part is, that these personal plans that you would want to implement will either have small impacts or might even make the situation worse when using the wrong type of herbicide. We promise that at Lawn Care Singapore, you never have to worry about bad fixes as we will only provide sustainable solutions for all your problems.
Savings through valued utility
After owning a commercial green space or a personal backyard, it is understandable to think that maintenance will be a huge burden. By wanting to lower the cost of maintenance, a lot of owners might opt to do some of this maintenance on their own, like purchasing pesticides and herbicides to treat the anomalies in their properties. We understand this sentiment fully, and we are here to tell you that our care packages would actually help you save the trouble and money of trying personal methods that do not work in the long term. Furthermore, our services are a lot cheaper than the usual rates, as we are able to use efficient methods that require less cost to operate, and hence able to pass down that benefit down to our customers.
Unmatched expertise
After being in the business of lawn care for over 10 years, we have recruited some of the most experienced professionals that have dedicated their lives to helping people achieve the best possible results with their landscapes. These people have helped us develop some of the most advanced techniques that you see in the market today, and as we progress, will only continue to deliver some of the best lawn assistance in the market. We hope that you can place your utmost trust in our team as we have done so for the past 10 years and these team players have not let us down in any way. We guarantee that they will not let you down with their caring efforts for all your properties.