Gardening Services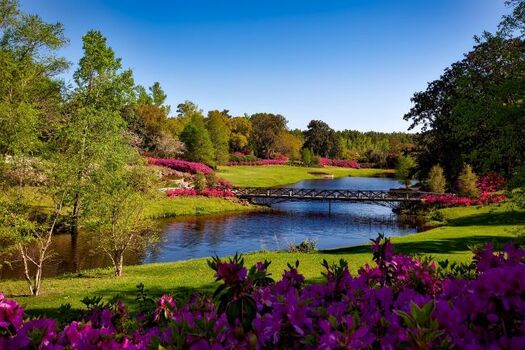 Pruning Trees and Hedge Services
In owning a green property, your trees and hedges are probably the biggest features of your landscape. They provide a lot of aesthetic pleasure to those around them and fill these green spaces with meaningful design and purpose. These features are undoubtedly hard to maintain and seem to encounter a lot of problems for many owners, as they do not have the necessary skills or equipment to handle the taxing jobs of maintaining their lawns and landscapes. Therefore, we at Lawn Care Singapore are proud to undertake such burdensome jobs for you, so that you can reap the rewards of a beautiful lawn without needing to utilize many resources to achieve the perfect outcome.
Tree experts
The importance of selecting the right trees and knowing how to maintain these trees cannot be emphasized enough by our team. The team of experts from LCS will be more than happy to assist you in your selection of trees that will bring out the best in your landscapes. Not only that, we will also maintain these trees for you, which means you can have the luxury of owning these trees and also have a dedicated group of specialists that you can utilize to preserve the allure of your investments.
Convenience
The art of tree and hedge trimming to maintain the beauty of your garden takes a lot of time and effort to execute and master. Why waste so much time on your landscape and risk damaging the lawn when you can simply call upon us to do it for you? Our team has been at the forefront of researching the best ways to satisfy our customers' needs, be it from an aesthetic point of view, or implementing a more eco-friendly approach to your tree and hedge care. We are able to provide our assistance at your convenience. We will cater our services according to your schedule, so you will never need to waste any off-days just to watch us do our work. You never have to worry about the hassle of hiring us, as we took the liberty of freeing your time and only coming in at your most convenient moments.
Health 
Your trees and hedges are exposed to all kinds of natural and man-made threats, be it pests that will damage your plants or even putrid fumes from cars that pollute the atmosphere and harms the health of your trees and hedges. Therefore, your plants need to be monitored by people who know the ins and outs of caring for your properties. At LCS, we consider all kinds of threats that might endanger the lives of your belongings, so that they will never be abandoned and left to perish. A lot of the time, the trees might appear to be healthy and standing, but some pests are able to destroy the tree from the inside, so you will never realize it until it is too late. These trees will become deadfalls, which poses a risk to anyone that comes near them, especially for you or your family. We will never want such dangers to befall you, so we will always put in our 100% effort to fulfill the needs of our customers and go beyond in order to assure your safety through the cultivation of healthy trees and hedges.​
Affordability 
You might think that all the products that we provide are expensive and you would much rather save money by doing all this handy work by yourself. We strongly discourage such actions from a professional standpoint, as we are worried about the risky actions that you might be undertaking that will result in medical bills and even permanent damage to your health that could be avoided if you spend on expert advice and assistance. We have no right to tell you that you must take up our offers, but on our part, we understand the hesitance that you might have in paying for expensive maintenance fees. That is why we at Lawn Care Singapore will always monitor our pricing against the market and the cost of operation in order to find a good balance that would benefit our customers and help them to save as much as they can. We aim to have happy customers that will return to us for our programs, so we will want to pass on cost savings down to you so as to secure your trust in our loyalty to serve you.